Focus Interview Qs | Product Category: CourseWork
Best BSchool material (solved) on tough subjects like Operations Research, Economics, Statistics, Case Studies, Placement Interviews, Aptitude/Psychometric Tests etc.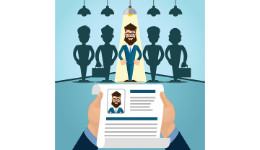 An exclusive collection of interview questions collected from the actual corporate dockets of the companies participating in the campus placement processes.
Package Features:
This special material is in the form of a capsule course and contains solved questions designed specifically for students pursuing management studies.
The WorkBook here is a collection of actual questions faced by students during their placement process on campus, therefore they are relevant and extremely important.
This material contains 50 tough questions, which means ample practice ground for a student to prepare for his placements. A thorough preparation of this material will definitely give you an edge over others during the final battle - placements.
File types included in the zipped package : PDF

File size of the package : 1 Mb

No. of Pages : 62

Read/Write Authorityaaaaaa Authentic DataaaaaaaInstant DownloadaaaaaaFree To Share
---
Consumer Reviews
By Vasudev Ganother gem from dongrila By Latato already know the answer to interview question means the job is in your pocket and this material does that By Yehuda Burla the answers are equally impressive as the material By Amir Usmanreally apt questions and really apt answers By Lior Eliyahu these are the exact questions that we generally face during interviews and the answers here are so intelligently drafted that it will surely get us the job By Aung Lwin these are actual questions that one faces during the interview, to make a collection of such questions and then smart answers to those questions is actually impressive By Yureni Noshika good job dongrila By Santosh Leleif you value your career then you must buy this material, it will help you all your life By Peter Pennperfect By Kabir absolute value for money

By Manveer Phogatcracked the code I would say