Mkt Data|Commodity | Product Category: Market Data
This section has every kind of historical data on international markets you might look for; Currency, Commodity(Oil/Gold,Metals etc), Indices, Sovereign Bonds etc across 25 countries.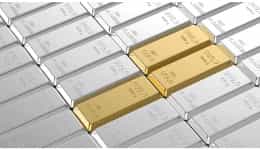 The package contains 15 years of PRECIOUS METALS data; prices of PRECIOUS METALS related commodities viz. Gold, Silver etc. in a ready-to-analyze Excel format.
Package Features:
The package contains 15 years of PRECIOUS METALS data upto July 2017; historical prices of PRECIOUS METALS related commodities :
Gold
Silver
Platinum
Palladium
SOURCE: OTC
The package has data in a ready-to-use MS-Excel format.
File types included in the zipped package : Excel

File size of the package : 2 Mb

No. of Pages : 0

Read/Write Authorityaaaaaa Authentic DataaaaaaaInstant DownloadaaaaaaFree To Share
---
Consumer Reviews
By Tissa WijesurendraThis is the databank we were waiting for, this kind of data is so difficult to procure, and you have just given it to us in a platter. Like Like Like. By Ludu UttlaOutstanding..what a way to serve the students?.. By Chartchai NgamsanSpeechless By Nisar AlamShuqriya dongrila.. By Lionel WendtThe best part is that you havent just dumped the data on us, the packaging is really nice and disclamer is really funny. Good Job. By Pradeep RaneFantastic. By Neelam BhattI have rated you 4 because I want to try out the other products as well, this one is AMAZING, but can be a fluke too. By Waheeda ShaikhAfter the Idli its dongrila I love now?this is the data every student would want everyday. By Payut NgaokrachangNice. But I would like to have the data ending yesterday, I have written to you, please revert back.

By Thaung TunNo one picks up the calls, when can I expect July data?